Healthy eating doesn't have to be more expensive. Here are some tips on how to eat healthier for less:
Buy seasonal. Seasonal produce and protein options tend to be more affordable when in season. Many grocery stores and Farmers Markets diversify their shelves to have produce available year-round, so do your research before shopping. If purchasing produce that's not in season, consider frozen or canned options that are low in sodium and avoid those with added sugar.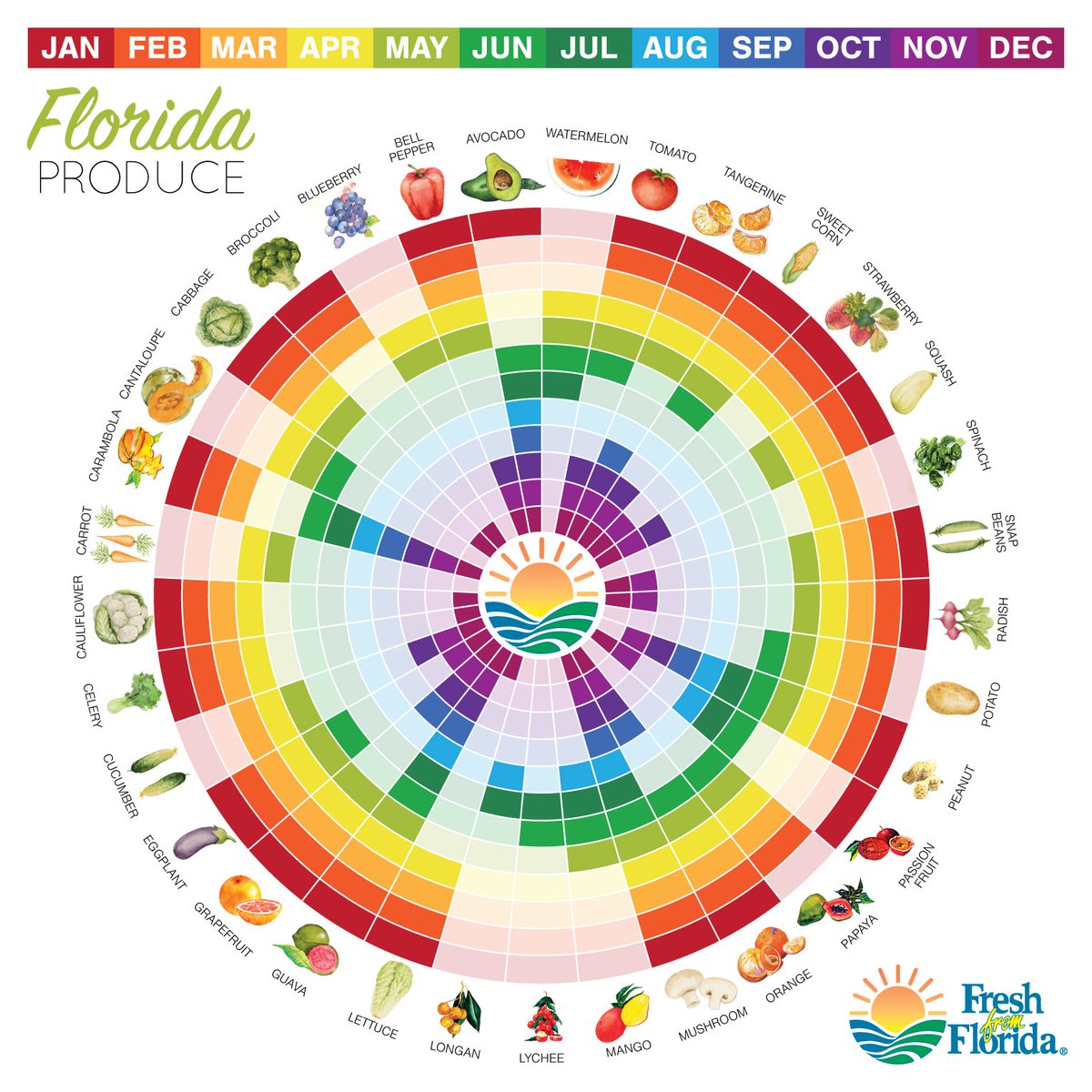 Photo: Fresh From Florida
Plan your Meals. Take advantage of what is on sale and/or buy in bulk. Most stores nowadays have their ads available online, go through them before heading to the store. Looking at ad's meal suggestions helps streamline food purchasing, prep time, and cooking.
Rewards Club and Store Brands. Joining grocery stores' rewards club programs are usually free to their customers - take advantage of them to score points and/or get discounts on specific listed items. Store brand items will likely be 25% more affordable than named brands even though the products may come from the same manufacturer.
Convenience vs. Convenient. Consider going for food items that may be available in their full, whole or dry form to eat healthier and avoid paying more. Convenience food items usually cost more than their counterparts and may not be as healthy due to processing.
Buy Multipurpose Food Items. Part of the planning process includes determining which foods can be used to make more than one meal. Here are some ideas: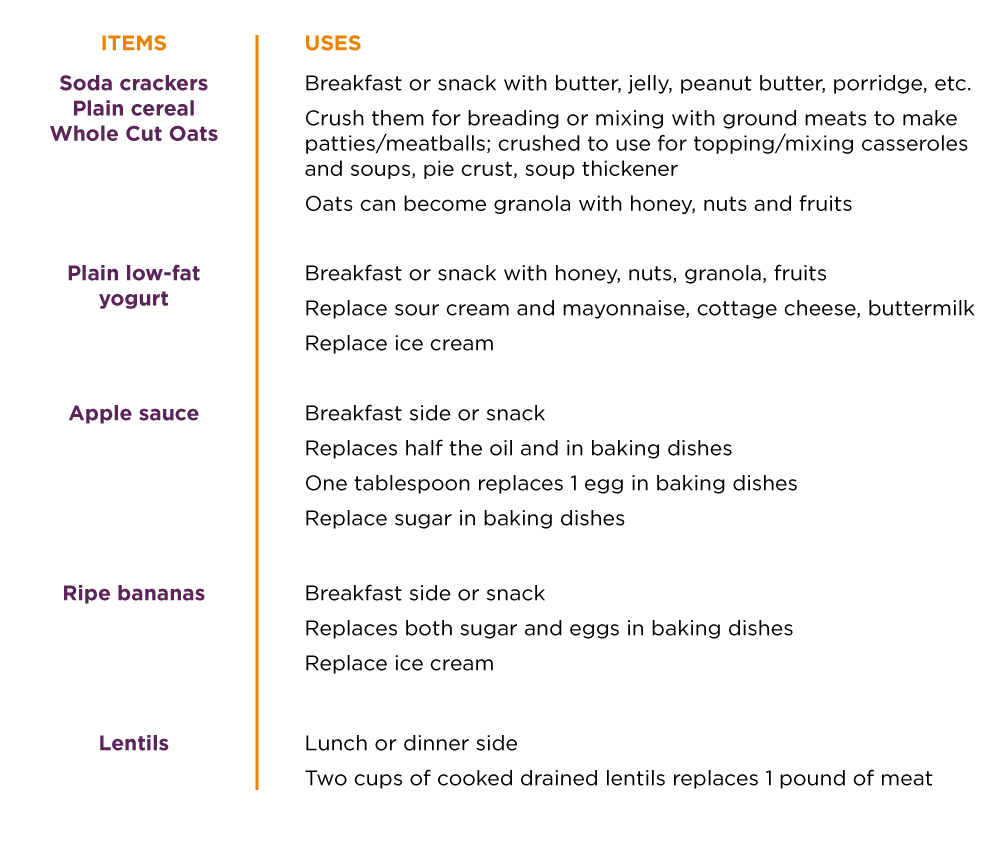 Food Banks and Soup Kitchens. If you are still unable to meet your nutritional needs because money is too tight, please benefit from our services and we'll provide you with food or by connect you to programs like SNAP, formerly known as food stamps.
By Wilmarie Colon Alvarado, Nutrition Education Manager