Find Food & Resources
We have a variety of food assistance options available across our 10-county region, like mobile grocery locations, food pantries, benefits assistance, and a job training program. Click through the sections below to help determine which service is right for you. If you still have questions, check our FAQ section at the bottom of the page.
Get Free Groceries For The Week
Receive fresh groceries from one of the neighborhood sites below, free of charge. Select your County from the drop-down menu or enter your zip code to narrow your search. Click on a calendar line item to find details, such as address and time.
Note: Some of the food we distribute is provided through government grants. Any sites distributing this product require completion of a form upon receipt.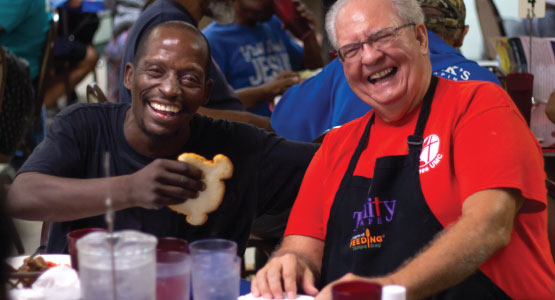 Trinity Cafe
Trinity Cafe is our free, full service restaurant for those in need of a healthy meal today. 365 days a year, our chef prepares fresh, nutritious dishes for our guests. Enjoy a 3-course meal with us on site or collect a meal to go at our Trinity 1 and Trinity 2 locations.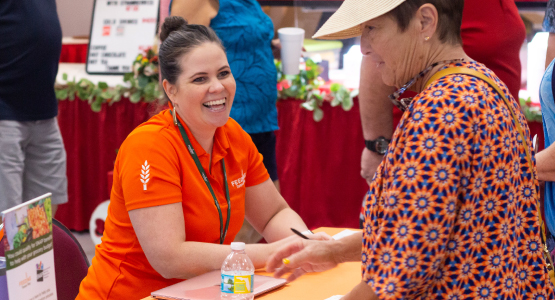 Add More Money to your Month
FoodPlus programs like SNAP, Medicaid, and WIC provide financial assistance for those unable to make ends meet. See if you qualify for these programs or find other resources in your area.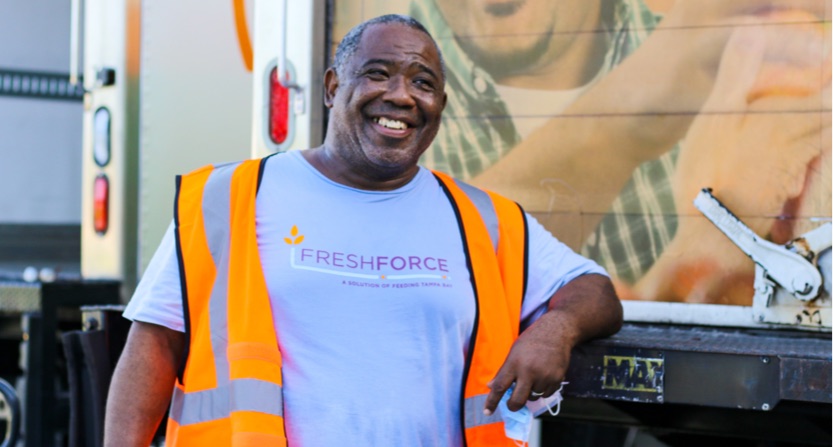 Sustain Food For a Lifetime
We are here to help meet your immediate food needs, and we are here to help you create pathways to food and financial security moving forward.
FAQs
Find answers to commonly asked questions here. Don't see your question? Please send us an email at info@feedingtampabay.org.
Stay
Informed
Text FTBFYI to
833-530-3663
Para Español messaje
FTBPARATI